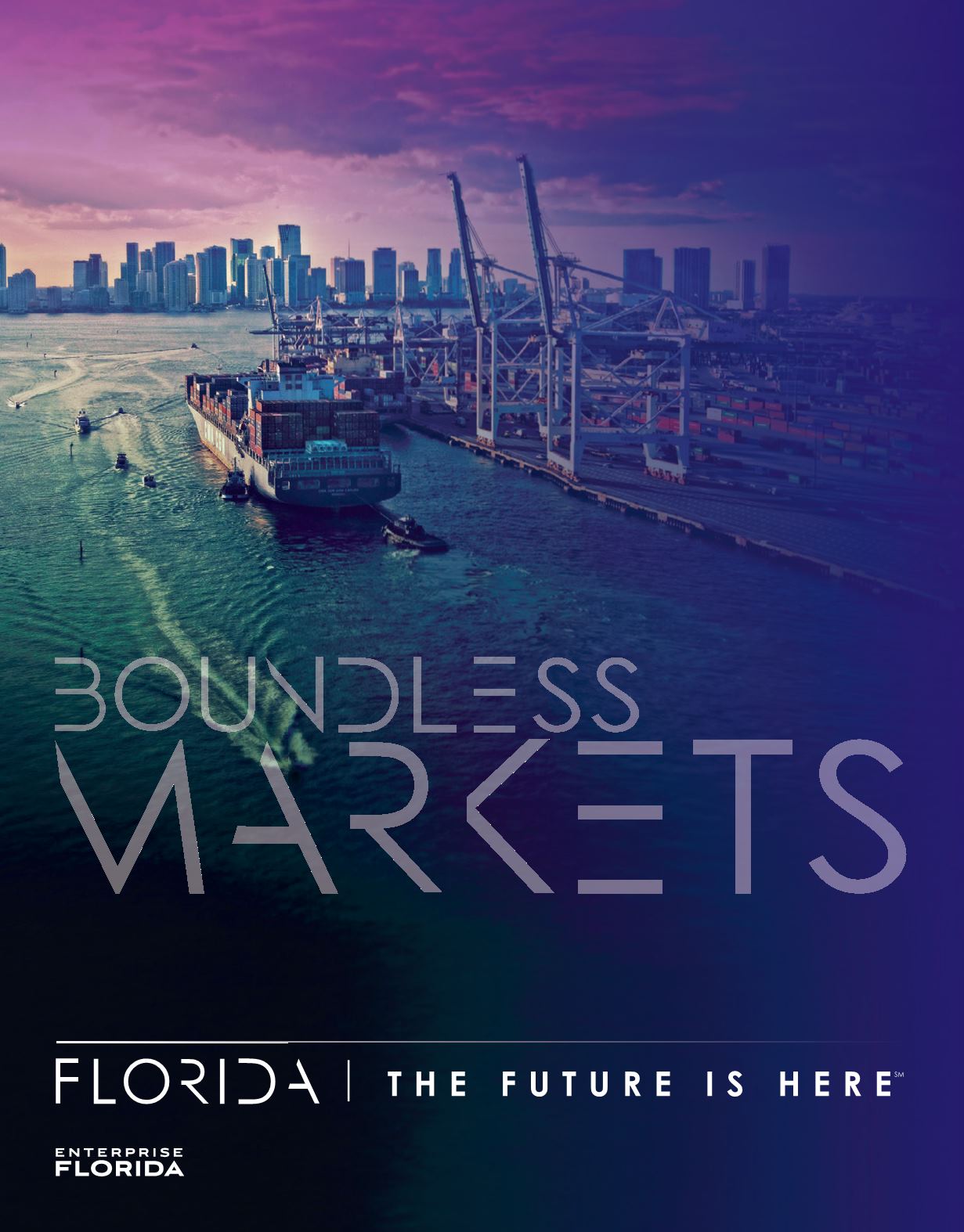 WITH 15 DEEPWATER PORTS, INCLUDING A SUPER POST-PANAMAX PORT,
FLORIDA WILL OPEN UP A WHOLE NEW WORLD FOR YOUR BUSINESS.
Success today requires global access. And no other state can expand your reach like Florida. We offer one of the most extensive multi-modal
transportation systems in the world, and we are home to one in five U.S. exporters. Because when your business can be everywhere, there's no
limit to how far you can take it.
Discover what a future in Florida means for your business a
t
floridathefutureishere.com
or call
877-YES-FLORIDA
.