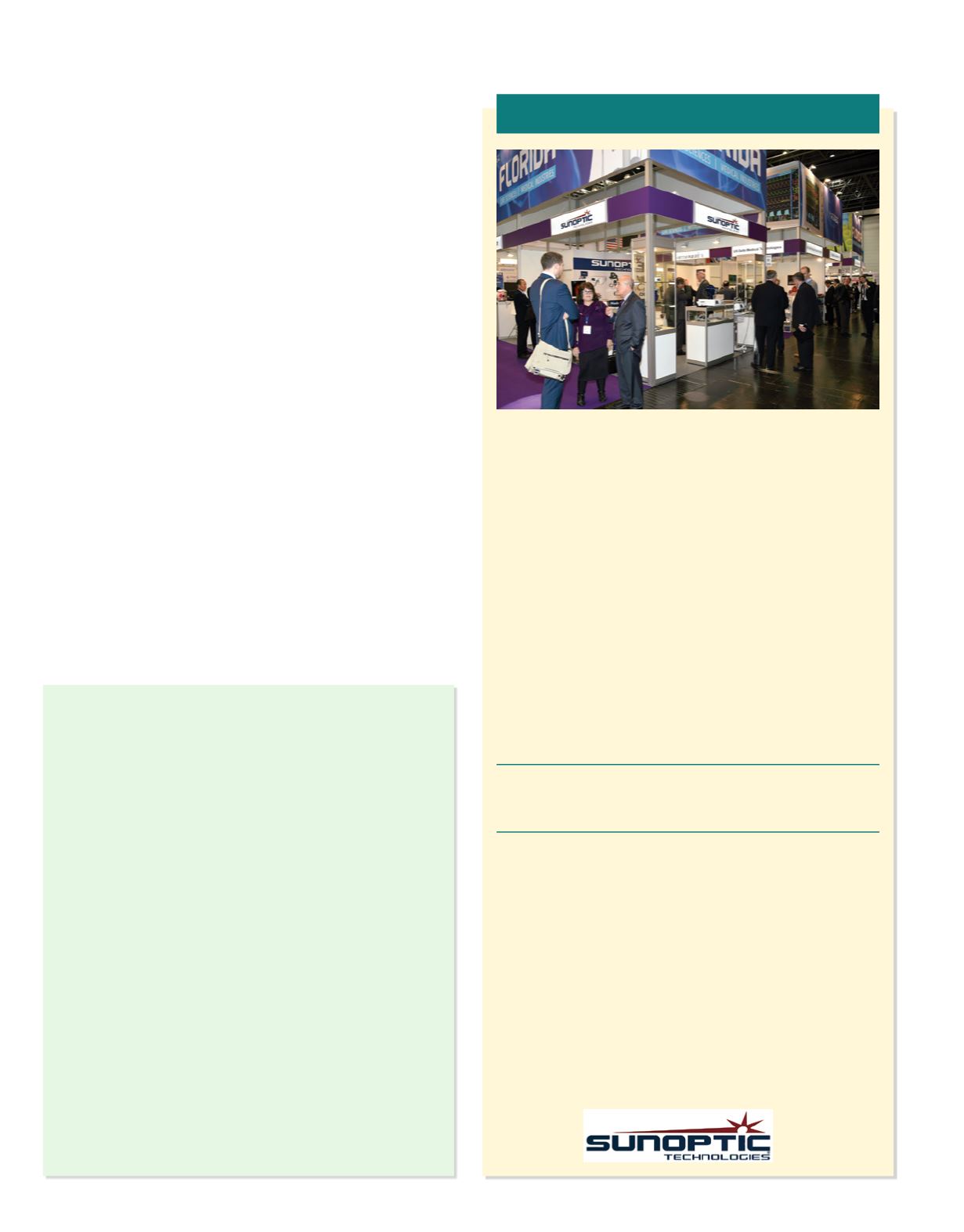 13
2016 Florida Export Guide
Florida.Think.Global
For one company that operates triathlons overseas, it was
essential for them to work with vendors and suppliers in those
countries and to set up the financial infrastructure, such as
international accounts, to accommodate transactions. Doing
this allowed the company to enter those markets more quickly
to facilitate its races and ultimately reach more customers.
Proceed at the Right Pace
When setting up operations in new regions, go slow —
even in high-growth areas such as Asia Pacific. A pilot pro-
gram can "test the waters" before embarking on larger
operations. Also, perform due diligence on a country-by-
country basis to understand the wide variety of regulatory
environments, language and culture.
Countries like Argentina, Brazil, China and India may be
more of a challenge to enter, but they've got a lot to offer.
Instead of shying away, just be aware of the risks, have a strong
support team and strategy in place, and ensure appropriate
funding for setting up operations. Having a law firm in the
specific country to represent the company is a good initial step.
As the consumer world market grows, our team wants to
make sure you have access to the best
opportunities.We
're
here to show you how to proceed prudently and cautiously.
For more on how your local business in Florida can move into
international markets or expand your footprint, contact our team.
To understand the complexities of foreign market entry, visit
bofaml.com/worldmarketsmap.
For marketing disclaimer, visit
bankofamerica.com/disclaimer.
©2016 Bank of America Corporation. 11-15-0031.Y
Jacksonville, Tallahassee,
Pensacola
Mark Bennett
mark.k.bennett@baml.com
904-791-5557
Jacksonville, Orlando,
Tampa
Doug Davidson
doug.davidson@baml.com
813-225-8137
Orlando, Lakeland,
Daytona
Victor Rivera
victor.r.rivera@baml.com
407-420-1683
Greater Tampa
Bill Goede
bill.goede@baml.com
813-225-7533
Treasure Coast,
Palm Beach, SW Florida
Doug Sherman
douglas.sherman@baml.com
561-838-2228
Palm Beach,
Ft. Lauderdale, Miami
Jean Bell
jean.bell@baml.com
305-347-2922
Ft. Lauderdale
Lori Chevy
lori.chevy@baml.com
954-765-2701
Miami
George Bermudez
george.bermudez@baml.com
305-347-2873
S
unoptic Technologies, based in Jacksonville, has made
exporting a key component of its growth strategy.
Today, more than 25 percent of the fiber optic manu-
facturer's sales come from outside of the USA.
"Sunoptics Surgical, our brand name, is a leader in the
surgical market place," says Dave Mutch, the company's
vice president. "We offer a premium advanced technol-
ogy line of products; surgical headlights, Xenon and LED
light sources, video cameras, documentation/recording
devices, fiber optic cables and a full array of accessories,
parts and repair services through exclusive global distribu-
tion direct to the surgical marketplace."
Moreover, the company's OEM unit provides custom
illumination and imaging solutions for a broad range of
customers, including medical technology, life science,
industrial/machine vision, and dental applications.
As part of its global diversification strategy, Sunoptics
Technologies has exhibited in various Florida Pavilions at
international medical shows such as: Medica, Arab Health,
CMEF and Medical Fair Thailand.
"Enterprise Florida's participation at Medica is a key com-
ponent of our marketing plan," says Mutch. '"As a small busi-
ness, it would be very difficult to participate on our own.
We would never be able to present ourselves in the same
positive and professional way as a trade show offers. The
services provided also enable us to have a larger presence."
Bank of America Merrill Lynch
Commercial Banking Leadership
Sunoptic Illuminates theWorld
with Florida-made Technology
F L O R I D A S U C C E S S S T O R I E S
Sunoptic Technologies exhibiting at Medica 2015, Florida's Pavilion in Dusseldorf, Germany.
"As part of its global diversification strategy, Sunoptics
Technologies has exhibited in various Florida Pavilions…"