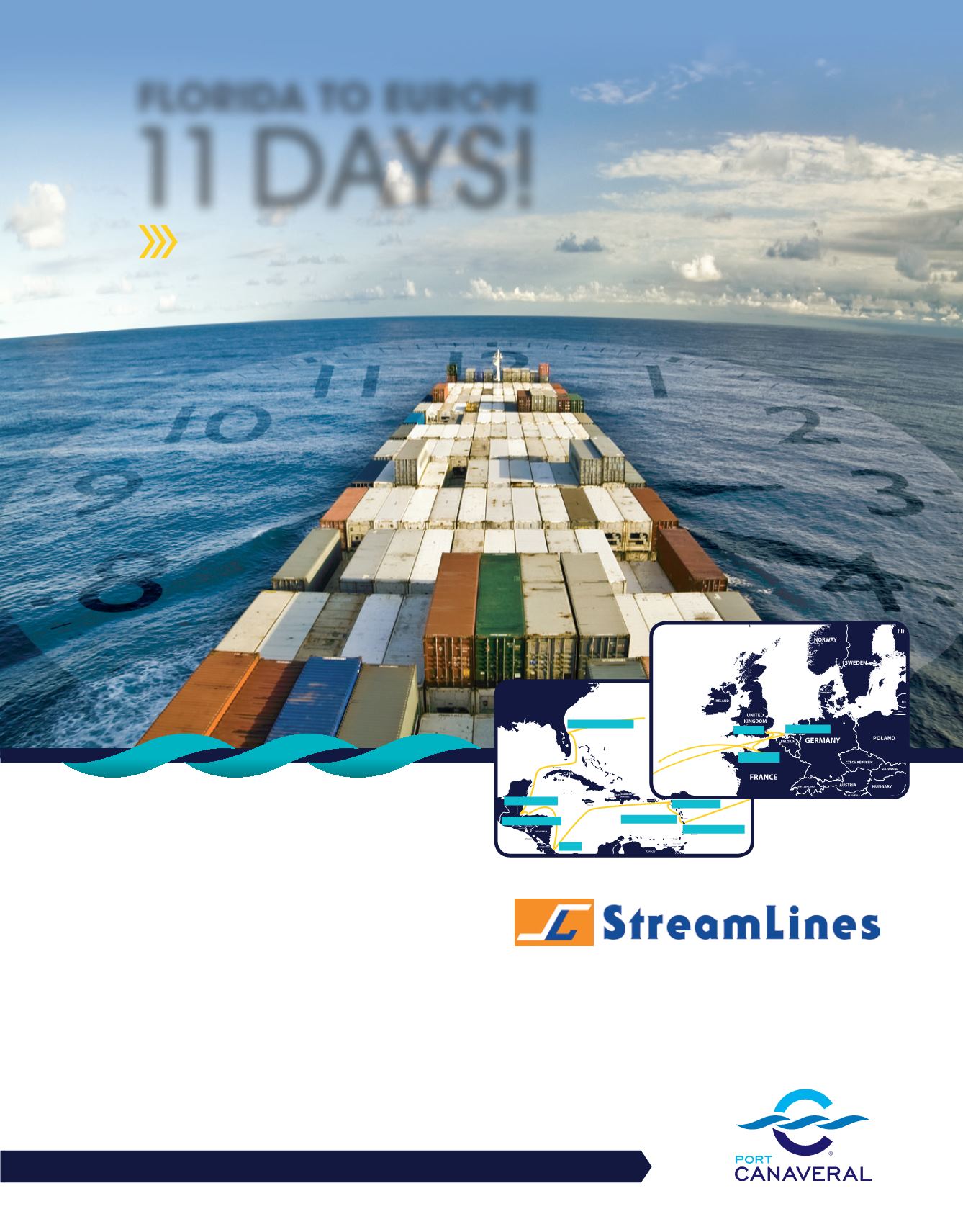 Ready today. Room for tomorrow.
.
321.394.3253
• portcanaveral.com
Port Canaveral's container cargo
is now in full operation on
StreamLines' Blue Stream route.
We are now offering one of Florida's fastest
containerized cargo routes to Europe. That means
11 days for exports to Europe and just 3 days for
imports from Central America.
Take advantage of StreamLines' Fast, Dedicated and
Direct route via the brand new Canaveral Cargo
Terminal. With uncongested waterways and friendly
personnel, you'll see why speed is only half the story.
Ready to save time?
FLORIDA TO EUROPE
11DAYS!
FAST. DEDICATED. DIRECT.
RADICATEL
ROTTERDAM
TILBURY
FORT DE FRANCE
POINTE A PITRE
MOIN
PUERTO CORTES
SANTO TOMAS
PORT CANAVERAL
PHILIPSBURG
Howard Posner / General Manager
bluestream@seatradeusa.com
Office: 813-253-3122 ext. 226
www.nagalogistics.com
FOR MORE
INFORMATION